0800 033 7075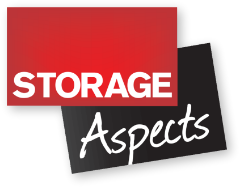 SEMA SARI Rack Inspections

Welcome to Storage Aspects, storage solutions
COVID-19 update: We continue to be open for business, whilst protecting our staff and fully supporting our clients, including the NHS and other vital services.
SEMA SARI Rack Inspections
Providing SEMA SARI rack inspections nationwide
A 'one-stop shop' for Roller Racking, Mobile Shelving and Roller Shelving systems, servicing and inspection
We provide SEMA SARI rack inspections for all types of pallet racking, warehouse racking and stores shelving and racking, cantilever racking and timber storage racking. The inspection is undertaken by our licenced inspectors and provides an comprehensive inspection and report on all safety key elements. Our inspections cover all makes and types of racking and we provide this service on a nationwide basis. Our inspectors are both SEMA and SARI licenced and their reports provide key elements for health and safety and insurance coverage requirements. We also provide advice on warehouse damage to pallet racks if damaged or hit by a truck, as well as providing and installing replacement components where required. All inspections are carried out following SEMA guidelines and are fully compliant with health and safety and insurance company requirements.
Our approach is to offer a solution tailored to your needs. We offer a nationwide on-site advice service so please get in touch.